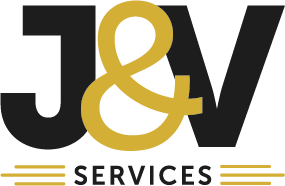 J&V Services started in 1999 as a rolling stock loss adjustment office. Over the years we have become an important player in the loss adjustment sector.

J&V Services is well-known in the loss adjustment and claim settlement world, and we have contacts in most networks that focus on insurers and leasing companies.

Our years of experience give us a broad view of everything related to loss adjustment/assessment and the necessary flexibility required to respond to the current needs and demands of the market. We are a driven, dynamic and professional office with all forms of loss adjustment and assessment under one roof. We offer everything to our clients in a single package, making us a full-service partner.

As a pilot company, J&V Services has often contributed to new project designs in the field of internet platform systems with a focus on the management, control and settlement of damage claims. We are equipped with the latest technologies to assist you smoothly, flexibly and efficiently. We combine platform management, on-site loss adjustment and the creation of photo dossiers for a range of clients.

All who are confronted with vehicle damage will find a reliable partner in us. We will assess the damage with the required expertise and handle the damage claim professionally and confidentially.

All our loss adjusters have the necessary Assuralia and FPS Economy certifications. Our loss adjusters continuously follow ongoing training at recognised training centres and the professional association UPEX. These training programmes are carefully monitored in terms of both quality and quantity by the Institute of Car Loss Adjusters (IAE/IEA).

For our clients, J&V Services is a colleague in the office and their eyes and ears in the field. Our aim is to be more than a partner/loss adjuster. We create a healthy, open, long-term partnership that rests on trust and professionalism.

At J&V Services, the focus is on loyalty, professional knowledge and passion.